We are not affiliated with any brand or entity on this form
Get the free message pads printable form
Show details
Hide details
M E S S A G E q RETURNED YOUR CALL q TELEPHONED q CALLED TO SEE YOU q PLEASE CALL BACK q WILL CALL AGAIN. M E S S A G E q RETURNED YOUR CALL.
Get, Create, Make and Sign printable phone message pad
Get Form

eSign

Fax

Email

Add Annotation

Share
How to fill out message pads printable form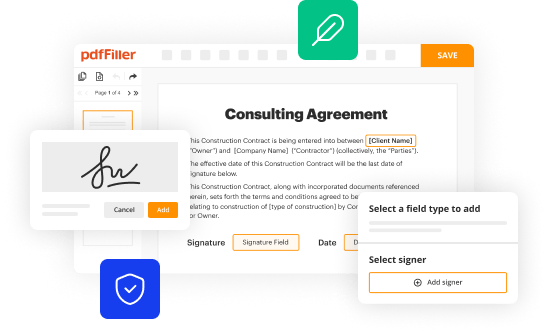 01
To fill out message pads printable, start by writing down your name or the name of your organization in the designated space at the top of the pad.
02
Next, write down the date and the time of the message in the provided fields.
03
In the "To" section, write the name of the recipient or the person or department the message is intended for.
04
Use the message box to write down the actual message, keeping it concise and clear.
05
If there is a section for additional notes or comments, you can use it to provide any relevant details or instructions.
06
Finally, sign your name or initial the message to indicate who it is from.
Who needs message pads printable?
01
Professionals such as doctors, lawyers, and consultants who often need to take down messages from clients or colleagues.
02
Receptionists and administrative staff who handle incoming phone calls and need a system to track and relay messages.
03
Small business owners who prefer paper-based communication methods and want a convenient way to jot down important messages.
This is how it works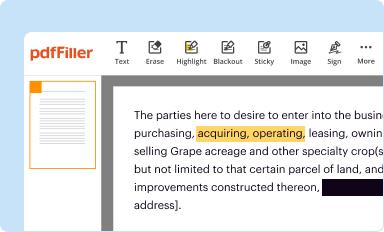 Edit your message pads printable form form online
Type text, complete fillable fields, insert images, highlight or blackout data for discretion, add comments, and more.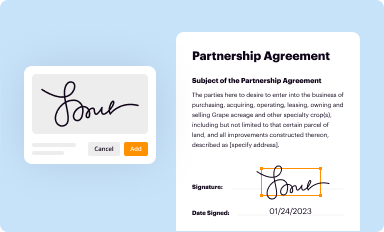 Add your legally-binding signature
Draw or type your signature, upload a signature image, or capture it with your digital camera.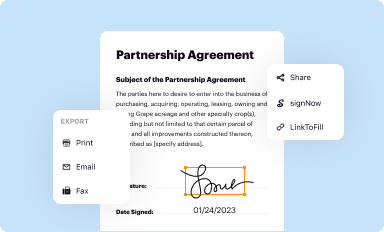 Share your form instantly
Email, fax, or share your message pads printable form form via URL. You can also download, print, or export forms to your preferred cloud storage service.
How to edit message pads printable online
To use the services of a skilled PDF editor, follow these steps:
1
Log in to account. Start Free Trial and register a profile if you don't have one.
2
Simply add a document. Select Add New from your Dashboard and import a file into the system by uploading it from your device or importing it via the cloud, online, or internal mail. Then click Begin editing.
3
Edit fill out message form. Replace text, adding objects, rearranging pages, and more. Then select the Documents tab to combine, divide, lock or unlock the file.
4
Save your file. Choose it from the list of records. Then, shift the pointer to the right toolbar and select one of the several exporting methods: save it in multiple formats, download it as a PDF, email it, or save it to the cloud.
pdfFiller makes dealing with documents a breeze. Create an account to find out!
People Also Ask about message pads printable
What is a telephone message form?
What are the parts of a message pad?
What are the two key elements in taking telephone messages?
What kind of information is included in a telephone message pad?
What are the four pieces of information necessary for telephone message?
Message Pad Form Template is not the form you're looking for?
Search for another form here.
Comments and Help with online telephone message pad
Video instructions and help with filling out and completing message pads printable
Instructions and Help about telephone message pad form template
Hey guys welcome back to another tutorial from fm8 tutorials calm and ads if you're not subscribed to a YouTube channel you can do that at youtube-dot-com forward-slash it is our totes, so that was a quick demo of the sound we'll be making today in FM 8 I wanted to go over how you can use FM 8 to make some pretty thick in lush pad sounds it's definitely kind of thought more of as a bass and lead synth, but you can still get some pretty cool pads out of it so first thing I'm going to make a new instance of fm8 I'm going to drag this down, so we can kind of hear how it's coming along oh and a quick note I did have some stereo delay on it very little amount just from native plugin in logic and also had an extra reverb on it just to thicken it up all things that I would definitely suggest doing to your own pad sounds if you're making them in FM 8 because if they do tend to even if they're made really well they kind of have a fairly digital sound and sometimes that's not always the best thing when you're getting that sound into a mixing environment so going to make a new sound and that's what we got so far so let's jump right into it in the master section I'm going to turn a sterner output to about 75 79 around there you don't want it all the way up I found with FM 8 and pads because to get a pad sound you can't, you have to mess with your envelopes to get kind of get a rising and a falling evolution so the sound moves, and it's not static and if you have it all the way up towards 100 it can kind of start clipping in FM eights a little way, and it doesn't sound too useful for a pad, so we can do for the input put that up to a hundred and the voices let's make that 10 for our polyphony and for our unison ready 24 and keep the dynamic selected and the D tuned we're gonna Jack that up to about 40 to give it some thickness and the pan will do a hundred I just turn the volume down to 70 and sorry kind of neat sound in its own right for the ornaments we just leave it on auto and the quality this is important for the digital let's put that at 49 so any — 45 – 50 you'd probably find in the analog I'm going to do around 30 that buzzing sound you kind of hear that's coming from the digital so if you want less of that in the sound just turn that down I think it adds a nice element, so I have it at 23 for now, so it'll be a little different from the sound I played in the beginning, but you'll get the idea now the effects I like if you've seen some of my tutorials I like working with the effects on and if I mean it kind of helps me when I'm starting a sound from scratch so with this with a pad sound I generally know I'm going to want reverb on it and the chorus delay just pretty much almost every time it helps thicken up the sound so, and I'll also just throw in a shelving EQ just to get some extra volume, and it's a way I can control the volume but depending on what operators I'm using and waveforms I'm using in the operators it's always helpful to put the...
FAQ
Who is required to file printable message pads?

Printable message pads are required to be filed by anyone who records messages, memos, or other similar documents in a physical form. This includes businesses, organizations, and individuals.

What information must be reported on printable message pads?

Printable message pads should include the sender's name, date, phone number, and any other pertinent information required to convey the message to the recipient. The message itself should also be included, as well as the recipient's name, contact information, and any other relevant details.

When is the deadline to file printable message pads in 2023?

The deadline to file printable message pads in 2023 has not been announced yet. Please check with the relevant authorities for more information.

What is the penalty for the late filing of printable message pads?

The penalty for the late filing of printable message pads varies by state and by the requirements of the specific message pad. Generally, the penalty for late filing of printable message pads is a fine, although some states may also require the company that failed to file to pay additional fees or pay a bond.

What is printable message pads?

Printable message pads refer to pre-designed or customizable stationary pads that can be printed with messages or information. These pads typically have lined or blank sheets of paper for writing notes, messages, or reminders. Printable message pads are often used in offices, households, or businesses to facilitate effective communication and organization. They can be customized with company logos, contact details, or other branding elements.

How to fill out printable message pads?

To fill out a printable message pad, follow these steps: 1. Start by collecting all the necessary information you'll need to fill out the message pad, such as the sender's name, contact information, date, and the recipient's details. 2. Look at the printable message pad and locate the designated fields for each piece of information. Typically, the form will have designated spaces for the sender's name, contact details, date, recipient's name, and message. 3. Begin by writing your name or the sender's name in the appropriate field. This could be a space labelled "From," "Sender," or "Name." 4. Next, fill in the contact information. This may include the sender's phone number, email address, or any other relevant details. 5. Indicate the date the message was composed or sent. If the printable message pad already includes a designated field for the date, write it there; otherwise, add it near the sender's details. 6. Move on to the recipient's information. Locate the space intended for the recipient's name and write it clearly. 7. Review the form to see if there are any additional fields specific to the recipient's contact information, such as their phone number or email address. Fill in these details if present. 8. Now, turn your attention to the message space. Begin writing your message, ensuring it is concise and clear. Be sure to leave enough space for all necessary information and considerations. 9. Once you've finished composing the message, proofread it to check for any mistakes or typos. Correct any errors. 10. After reviewing the message, make sure the rest of the form is complete. Double-check all the filled out sections, including your information, the recipient's details, and the date. 11. Finally, detach the message from the message pad if it's designed to be torn off, or make a copy of it for your records if necessary. Remember, the specific layout and design of printable message pads may vary, so adapt these steps accordingly to align with the format provided on your pad.

What is the purpose of printable message pads?

The purpose of printable message pads is to provide a pre-designed template for writing down messages or taking notes in a structured and organized way. These pads typically have spaces for important details such as name, contact information, date, time, and message content. They are commonly used by businesses, offices, receptionists, secretaries, and anyone who frequently receives or relays messages. Printable message pads help enhance professionalism, ensure accurate message taking, and facilitate communication by offering a convenient and standardized format. They can be easily printed and used as needed, providing a quick and efficient way to record and pass on messages.

How do I modify my message pads printable in Gmail?

fill out message form and other documents can be changed, filled out, and signed right in your Gmail inbox. You can use pdfFiller's add-on to do this, as well as other things. When you go to Google Workspace, you can find pdfFiller for Gmail. You should use the time you spend dealing with your documents and eSignatures for more important things, like going to the gym or going to the dentist.

How do I make edits in message pad form template without leaving Chrome?

Install the pdfFiller Chrome Extension to modify, fill out, and eSign your printable message pads, which you can access right from a Google search page. Fillable documents without leaving Chrome on any internet-connected device.

How do I edit online phone message pad on an Android device?

With the pdfFiller mobile app for Android, you may make modifications to PDF files such as telephone message pad form printable. Documents may be edited, signed, and sent directly from your mobile device. Install the app and you'll be able to manage your documents from anywhere.